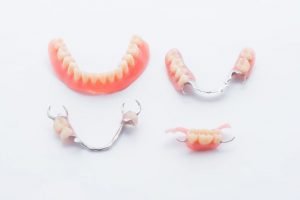 Seeking Partial Dentures?
At Expressions Dental™ clinic we also offer partial dentures.
We provide Sedation dental options
We provide BOTOX treatments for headaches, TMJ and to reduce wrinkles
You receive a personalized Experience
We provide customized Treatment Options
We give comprehensive dental services in one location
We do direct billing to insurance companies
We are a family oriented dental clinic
We focus on patient's care & satisfaction
We have convenient appointment times
We have dedicated & friendly dental staff
We provide non-judgmental diagnosis & treatment
We maintain computerized digital Record keeping for enhanced security
We give same day emergency dental appointments
We offer financing & payment options
We are conveniently located in the NW Calgary
All dental services are provided by a General Dentist.
Three business day cancellation policy in effect for weekday & Saturday appointments.
What our patients say about us!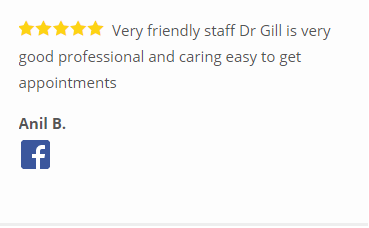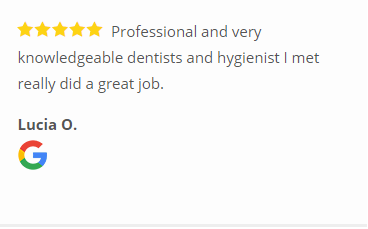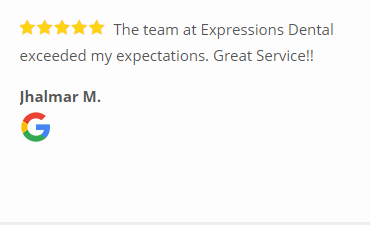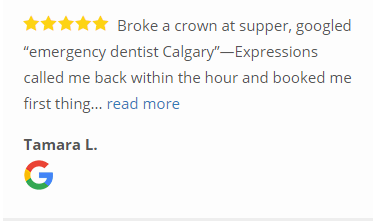 At Expressions Dental
™
Clinic, our team of professionals aims at delivering you and your family gentle care. If you are seeking a Partial Dentures for one or more missing teeth, we may be able to assist. Maintaining good oral health for you and your family members is a priority.
What are partial Dentures?
Partial dentures are a detachable or removable replacement for missing teeth and surrounding tissues. It assists in restoring the form and function of your jaw by replacing teeth with a dental appliance. Dental Partial dentures are made from a combination of metal and acrylic that gives them strength to handle your requirements for speaking and chewing.
When is partial dentures treatment recommended?
When your tooth or teeth are missing, the bite pressures in the mouth may shift. Other teeth may start to move to compensate for the "gap" in your bite, and you may experience shrinking of both the soft tissues and the supporting bone near your missing teeth. This over time can lead to a change in the physical appearance of your face and can also lead to subsequent issues with your other teeth. In such cases, our general dentists may recommend you a partial denture. It helps prevent further shifting of the other teeth in your mouth and restores your smile.
What are the disadvantages of partial dentures?
Partial dentures will not prevent bone loss that occurs when a tooth is no longer present. Continued bone loss may have implications for support on neighboring natural teeth. If meticulous oral hygiene is not followed, you may be at a higher risk of decay as plaque and bacteria can settle around the denture and clasps. Your dentist will examine your mouth and can discuss all the pros and cons.
How to care for Partial Dentures?
Once you are fitted for a partial denture, we will provide you tips and recommendations on denture dental care. Partial dentures, being similar to your teeth also needs daily but thorough brushing to eradicate food deposits and dental plaque. It is also important to remove your denture at night to allow the tissues in your mouth to breathe. If you want to ask anything or concerned about your oral health, be sure to give us a call at
+1 (403) 252 7733
to schedule an appointment with us. At Expressions Dental
™
Clinic, we are pleased to offer you with this service.