We provide Sedation dental options
We provide BOTOX treatments for headaches, TMJ and to reduce wrinkles
You receive a personalized Experience
We provide customized Treatment Options
We give comprehensive dental services in one location
We do direct billing to insurance companies
We are a family oriented dental clinic
We focus on patient's care & satisfaction
We have convenient appointment times
We have dedicated & friendly dental staff
We provide non-judgmental diagnosis & treatment
We maintain computerized digital Record keeping for enhanced security
We give same day emergency dental appointments
We offer financing & payment options
We are conveniently located in the NW Calgary
All dental services are provided by a General Dentist.
Three business day cancellation policy in effect for weekday & Saturday appointments.
What our patients say about us!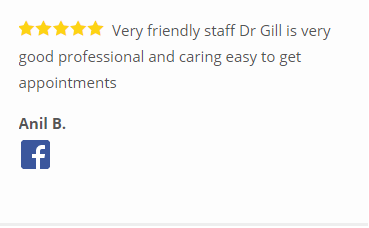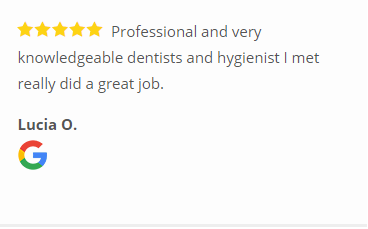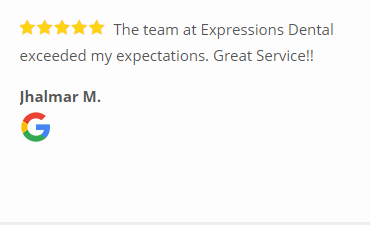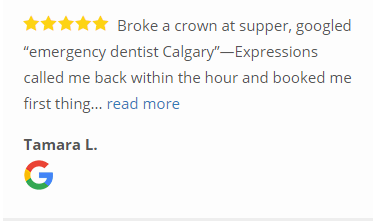 Dental Hygienist in
Calgary
At Expressions Dental, our dental hygienists in Calgary are adept at performing teeth cleaning, which can help to reduce the chance of development of tooth decay, gingivitis, and gum disease. A dental hygienist offers thorough visual examinations and monitors gum and bone health helping to make it possible to diagnose patient concerns and monitor the health of the entire tooth and surrounding tissues.
Services offered by dental hygienists also include teeth scaling. Scaling helps clean all the plaque and tartar that has accumulated on the teeth and help maintain your oral health. Our dental hygienist in Calgary also does dental polishing which helps remove extrinsic stain and plaque. And with your dental visit, your dental hygienist may recommend a fluoride treatment. This dental fluoride for your teeth can help protect your teeth's enamel and lower your risk for dental cavities.
Dental Hygienist and Dental Care for Children:
When it comes to children and their dental care, it is recommended to visit a dental hygienist to help find answers to your questions and learn more about children's dental health.
Oral hygiene in children is crucial due to the rapid changes that occur. Children must visit the dentist as soon as they get their very first primary(baby) tooth (age varies with every child). The enamel of primary teeth is thinner than that of an adult. Therefore, they can get decay faster. We also know that the pulp "nerve" in primary teeth is much bigger, and decay can reach it more quickly, which can lead to requiring a pulpotomy (partial root canal) or extraction. Therefore, children need to visit a dental hygienist and dentist as soon as their first teeth grow in. Your dental hygienist can guide you and your child with proper oral care.
Call Expressions Dental™ clinic at Call +1 (403) 252 7733 or check out our services related to Dental Hygienist in Calgary.